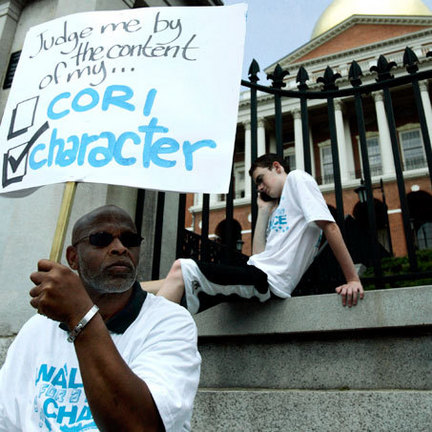 In 2005, the Boston Worker's Alliance advocated for Boston's first major ordinance that improves the Criminal Offender Record Information (CORI) regulations for businesses that work with the city.
The law, heralded as a progressive national model, required City Vendors with contracts over $5,000 to adopt CORI friendly hiring policies. City Vendors were instructed to "Ban the Box," and only check CORI when hiring for positions that were "sensitive" in nature.
In 2008, BWA received a grant from the Sociological Initiatives Foundation that helped them demonstrate that the ordinance was not being enforced or implemented effectively.  Starting in 2012, BWA members worked with the Office of Civil Rights to recommend new regulations to add education, investigation and enforcement teeth to the law.
The advocacy effort encouraged the Boston Mayor to adopt new regulations in 2013.  This announcement marked a major step forward for communities affected by unemployment, violence and incarceration. With an improved CORI Ordinance in place, people with CORI barriers will now have better opportunities to find work without being hindered by their past record.
The CORI Ordinance Campaign Allies also  included, the Union of Minority Neighborhoods, Stanley Jones Clean Slate Project, Mass Law Reform Institute, Greater Boston Legal Services, MassUniting, SEIU 1199, STRIVE, Former City Councilor Chuck Turner, and City Councilor Stephen Murphy.